Workload at the Faculty of Humanities can only be relieved with extra money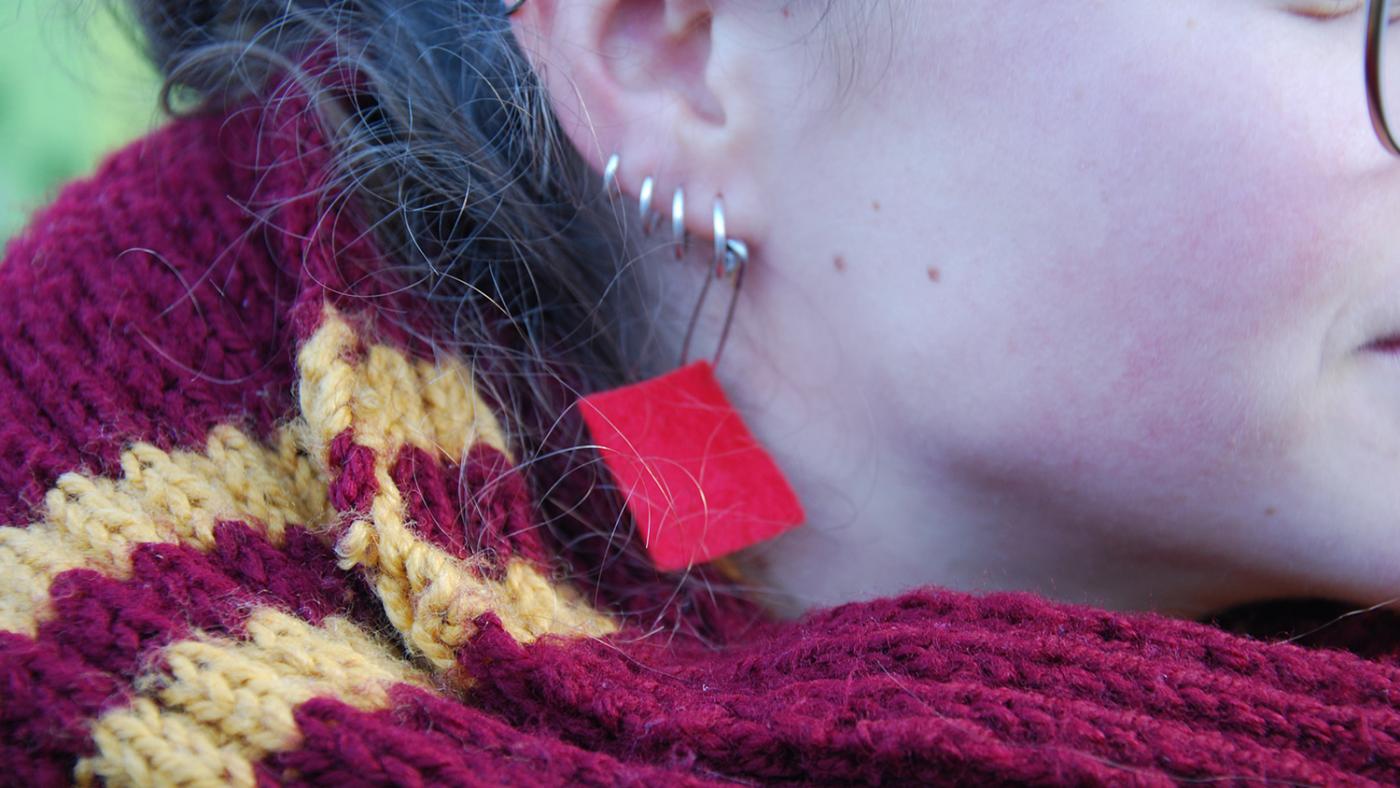 Photo: DUB
UU's latest employee monitor shows that workloads are perceived to be "very high" at the Faculty of Humanities – much higher than at most other faculties. Assistant professors, who conduct research next to the classes they teach, are particularly affected, as are young, temporary teachers who don't do research. The faculty's board isn't surprised. "Humanities employees aren't afraid to say what they think, so we have known for some time that there are major choke points, especially in education," says Miranda Jansen.
In the past few years, many academics have been vocal about the workloads they're faced with, which, according to them, results from the insufficient funding received by higher education institutions in the Netherlands. This criticism has been coming especially from academics in the Humanities. Since 2015, several prominent employees of UU's Faculty of Humanities have joined protest groups WOinActie and Rethink UU (link in Dutch). The latter has since then joined forces with WOinActie to strive for a new vision on academic ideals.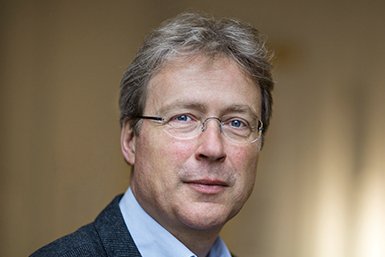 In 2016, as a brand new administrator, Ted Sanders became the chairman of the faculty committee working to identify what was causing such high workloads and come up with measures to reduce them. The committee consisted of both board members and faculty council members. The many meetings and discussions within the faculty led to the report Grip op Druk ("a grasp on pressure" in Dutch), which came out in the spring of 2017. "Some things have improved since then. Employees were given more time to prepare their classes, as well as 10 percent development time, which will be increased by another 10 percent next year."
According to Sanders, things have changed at an administrative level as well. Institutions no longer make performance agreements (link in Dutch) with the Ministry of Education, which gives them more freedom to define how classes are set up. Moreover, leadership is high on the faculty's agenda. "Department heads are sometimes better able to protect individual teachers and take action when workloads are too high." 
No time for research
The faculty has also worked on the so-called teaching load model, which exists since 2010-2011. Implemented as a result of cutbacks and performance agreements, this system dictates how many hours a teacher should spend on educational activities for each course. By 'educational activities', they don't just mean the act of teaching the actual classes, but also the time they need to prepare for those classes and the time spent grading assignments and giving students feedback. 
The model is more flexible now, according to Sanders. "Departments have more freedom to customise the education, for example by allocating more contact hours for certain courses than for others." In addition, by linking the finances of numerous departments to this model in a clear way, the departments now have more insight into what they can spend on education and research. "That way, it's easier to see whether or not there's money to hire a new teacher," Jansen explains.
Another important proposition is to reduce the number of weeks classes are given in any given term. "Our lecturers used to teach classes for nine weeks out of the eleven weeks in a term. Since the workload plan was presented, we've reduced that amount to seven. It works, but there's still room for improvement. We've got incredibly committed, responsible lecturers who enjoy teaching, so some of them feel as though seven weeks aren't enough. But teachers should hold each other to these agreements, with the common goal of reducing workloads." Jansen adds: "We think the new forms of education devised last year for online classes can help to teach a course in seven weeks, tops."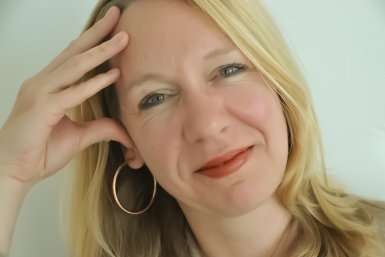 Despite all these measures, workloads remain high. "The finances are simply insufficient," remarked Jansen. Sanders: "An assistant professor with 70 percent education time needs to teach four terms of classes to meet that teaching load. That usually leaves too little time for research. People feel like that's too much, and they're right. Ideally, every assistant professor should have one term without education, so they can seriously work on their research." According to both, the lack of sufficient funds is the core of the problem, which explains why workloads have not been significantly reduced at any of the programmes, despite the measures taken.
No wiggle room 
The Faculty of Humanities states that more funds would help prevent even more drastic measures. Among the employees, rumor has it that a reorganisation is coming soon. "The rumor started because of the conversation we had with the faculty council about what to do if the faculty doesn't receive any more funding. But we're not there yet," assures Jansen.
It's true, though, that the faculty's finances don't look so great. Except for Veterinary Medicine, other faculties have a lot more wiggle room in their finances, so they are spending their reserves. But Humanities hasn't had that luxury in years. According to Jansen and Sanders, that's because of the way the university divides its funds between the departments and faculties, using the university's Financial Allocation Model.
According to that model, a certain amount of money is allocated to each obtained ECTS and for each obtained degree. On top of that, faculties receive a fixed amount based on the number of registered students. In Jansen's view, this fixed sum does not reflect the number of programmes at the faculty.
A lot more programmes
The Faculty of Humanities offers a lot more programmes than other faculties. With its 5,860 students, the faculty has about the same amount of students as the faculties of Law (5,500) and Social Sciences (5,600). However, Humanities offers 21 Bachelor programmes, whereas Law only offers three and Social Sciences, seven. Humanities also offers more Master's programmes than the other two faculties. "Financially, it's a lot more advantageous to offer a large programme than a small one," says Jansen, "because you need a foundation of people – and, therefore, money – for each programme."
If a programme grows, more groups need to be taught, so more lecturers are needed. Sanders: "Some universities increase the group size, but we stick to the intensive Utrecht educational model, with groups of no more than 25 students in the Bachelor's programmes. In the Master's programmes, the maximum is twenty. We're convinced of the benefits of this approach, but that does imply we need more teachers."
Offering multiple disciplines means that the faculty needs more lecturers with varied expertise. A French teacher can't work for the German programme as well, for instance. In broader programmes, lecturers can work for multiple courses, as is the case at Language & Culture, Liberal Arts & Sciences, and History. "If our fixed sum is increased, we'll be able to give our programmes the teachers they need," states Jansen. The number of temporary teachers would be reduced, too. "We'd be able to offer more permanent contracts, which reduces workloads because new teachers always need to be trained."
Grumbling
The financial situation is dire. "We've already had to take measures that were incredibly painful," Sanders laments. "We had to reduce research time for our tenured staff. We had sort of a performance model: those who did well on research, were rewarded with more research time. The standard is 70 percent education and 30 percent research for assistant professors, but when performing well, that could turn into 60-40."
The abolition of this bonus system has left some colleagues grumbling, which the administrators understand. "We'll hear stories about how teachers are given more research time at other universities, and although those stories aren't always true, we have lost a few teachers who have transferred to other universities that were indeed able to offer more research time. Those transfers are often to other faculties, though, not to Humanities, because the other Humanities faculties in the Netherlands are going through similar problems."
The competition between institutions is high. The money from the National Education Programme (the so-called "NPO funds"), given by the Dutch Ministry of Education to help with the rise in the number of students during Covid, has caused every university to look for new teachers. Institutions that have more money for Humanities courses have more to offer. The Humanities staff in Utrecht was able to mend a hole in its budget by using some of the NPO funds, but that was actually an incorrect use of those funds, according to the University Council. Jansen disagrees: "We saw an increase in budget deficits because we grew so much and we had to recruit new teachers. We paid those salaries from our finances, and that led to deficits. So the NPO funds weren't used improperly."
Stretched to breaking point
It's impossible to implement more cutbacks without also taking rigorous measures, argues Jansen. The result? More discussion with the faculty board members. "Utrecht University promotes a broad Faculty of Humanities, with a wide palette of programmes. We want the same, but that requires a suitable funding model. Abolishing programmes is the last thing on our minds."
Although the faculty board often lobbies for a bigger budget for the faculty in its conversations with the Executive Board, the two Humanities administrators don't want the faculty to be seen as UU's poor little kid. "We're not that at all. We're a faculty in bloom, conducting excellent research. A faculty that manages to obtain significant research funds, despite everything. We also play a role in numerous interdisciplinary initiatives, in both education and research. We see how relevant our education and research turn out to be time and again, which is confirmed by the increase in interdisciplinary collaboration within the university. We innovate education with programmes like Philosophy, Politics & Economics, we participate in the European Master programme Charm EU, and we've developed the Master's programme Medical Humanities,  which will start next year, alongside the Faculty of Medicine. There are plenty of opportunities to innovate, but it's tricky to do that without reserves."
Advertisement