Women in politics: UU students in the municipal council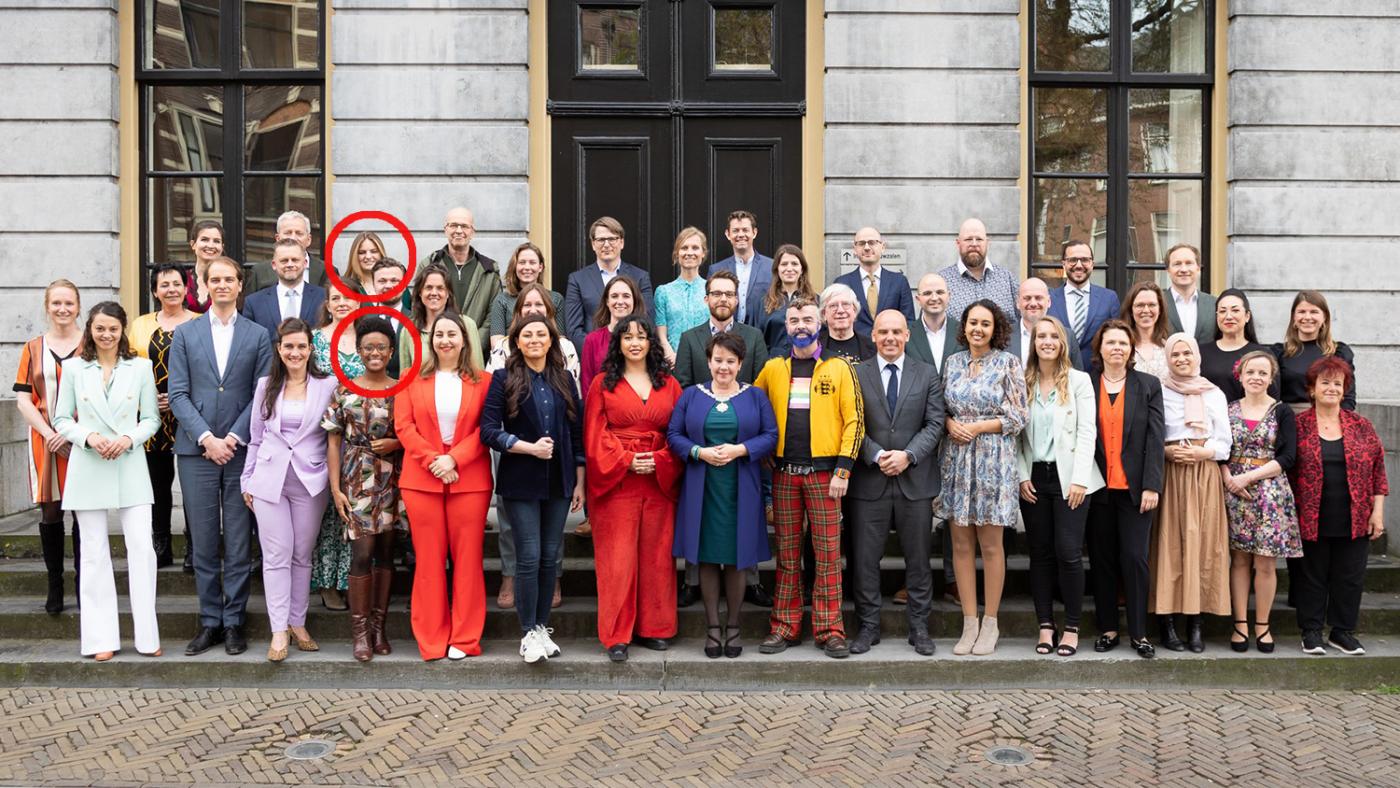 'I can get quite nervous around large groups of people'
Name: Bina Chirino
Age: 28
Study: Seventh-year student in the Language & Culture Bachelor's
Place of residence: Utrecht
Number of  votes: 1307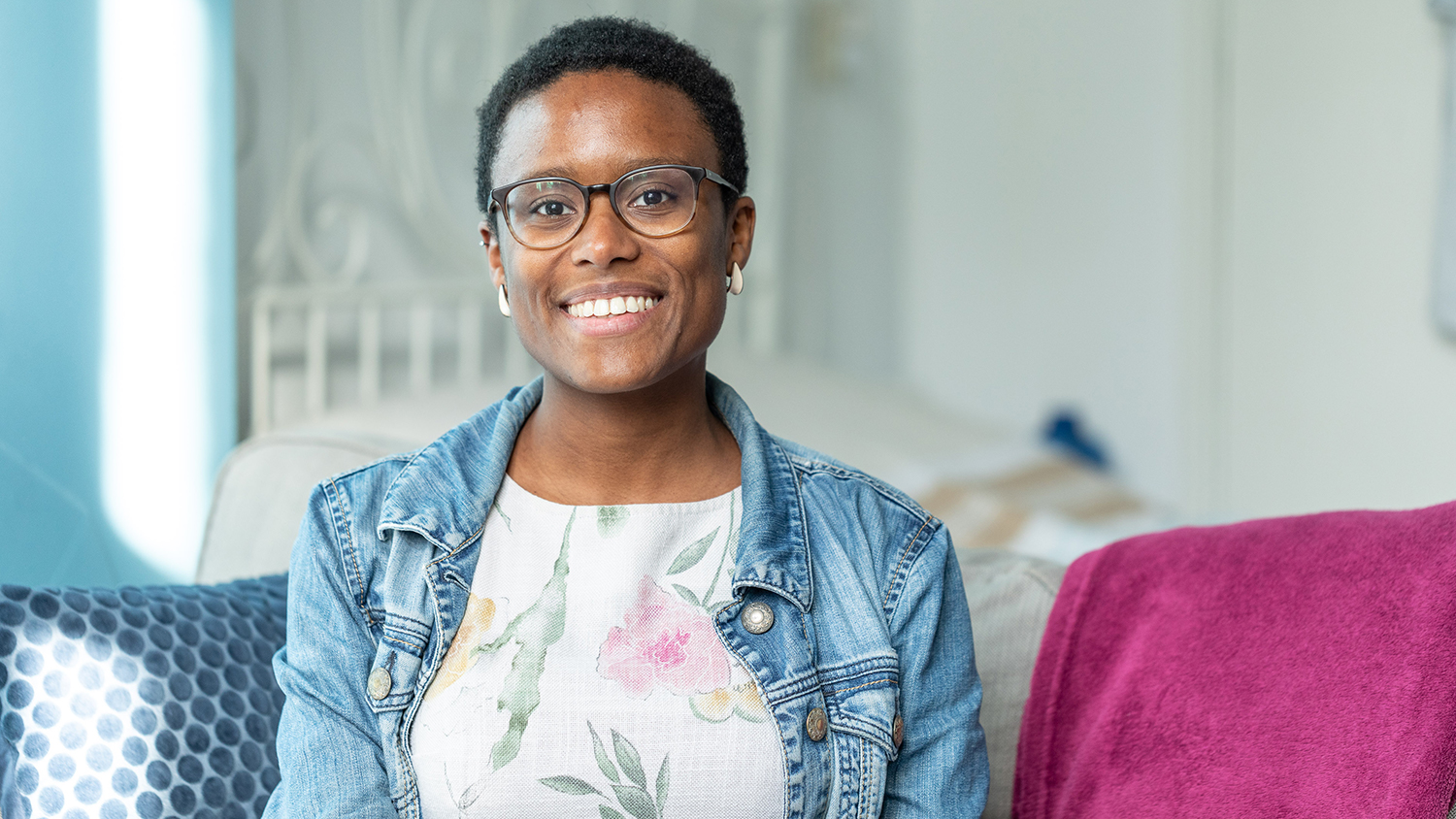 "I have been living in Utrecht since 2017, but I have moved quite a lot of times", she laughs. "I am happy with where I live now. It is a place where both students and starters live, which works just fine." After nine years at the university, Bina Chirino, a newly-elected member of the municipal council, representing the ChristenUnie party, seems to be an eternal student. However, she does much more than resitting exams and pulling all-nighters: her student experience included time serving on boards and presidencies of the University Council (article in Dutch only, Ed.) and youth organisations. That she would end up in the city council was only a matter of time.
"I can get quite nervous around large groups of people, though", observes Bina. "I am an introvert. When you put a camera in front of me or when I have to speak in a crowded room, I find that quite nerve-wracking. I am always myself as far as the content is concerned, but I have to position myself a certain way for that kind of public performance. For example, when I explain my vote, I do so to clarify my choice, but at the same time, it is a way for me to break the ice."
Bina grew up in Hoorn. Her household always paid attention to politics. "My parents weren't politically active, but they found it important that we watched the news and shows about current affairs. I also watched documentaries often, so that interest has always been there. Only I had never thought that I would actually do something with it. Things changed when I joined the University Council. That's when I started to get involved with sustainability, student wellbeing and inclusion. I like to help people develop their talents. That gives me energy."
In the University Council, Bina learned that it's not always easy to get things done. "I don't avoid confrontations, and I discovered that you have to stand firmly in your shoes when joining this kind of arena. You're engaging in debates with people in different positions of power, who represent various interests and experiences. That was a real eye-opener." She also learned that council members are promoting the party's viewpoints, not their own opinion. "I struggled with that in the beginning", Bina admits, "but it was ultimately a matter of making mistakes and being corrected. You can give colour to a viewpoint, but you must also decide on which subjects you can profile yourself and where you have to compromise."
One of the subjects where Bina can speak her mind is inclusion. "Utrecht's policy focuses too much on people who are already well off", according to Bina. "Inequalities are huge in this city, both between people and neighbourhoods. Take art and culture, for example. That should be for everyone. The city has an enormous supply, but it doesn't reach everybody. Neither in terms of interest nor in terms of money. I would like to see a much broader offer of culture and art."
With ten portfolios and more than 30 weekly hours of work in the municipal council, there is little time left for a thesis, let alone a student life. Additionally, Bina is still active for 25 hours a week as the chair of PerspectieF, ChristenUnie's youth organisation. She doesn't mind the workload, however. "I left the real student life behind me and that thesis will be completed this year", she adds. "The year before Covid, I was serving as an event manager for the UIT festival and UIT radio. To close my student time with UIT was a great and natural way to say goodbye", she smiles. "Moreover, I want to start working next year. Afterwards, perhaps I will still get a Masters's degree…."
---
'I thought it would be cool to get involved with municipal politics'
Name: Annemarijn Oudejans
Age: 23
Study: Fifth-year student in Sociology, Policy Master's in Contemporary Social Problems
Place of residence: Utrecht
Number of votes: 1170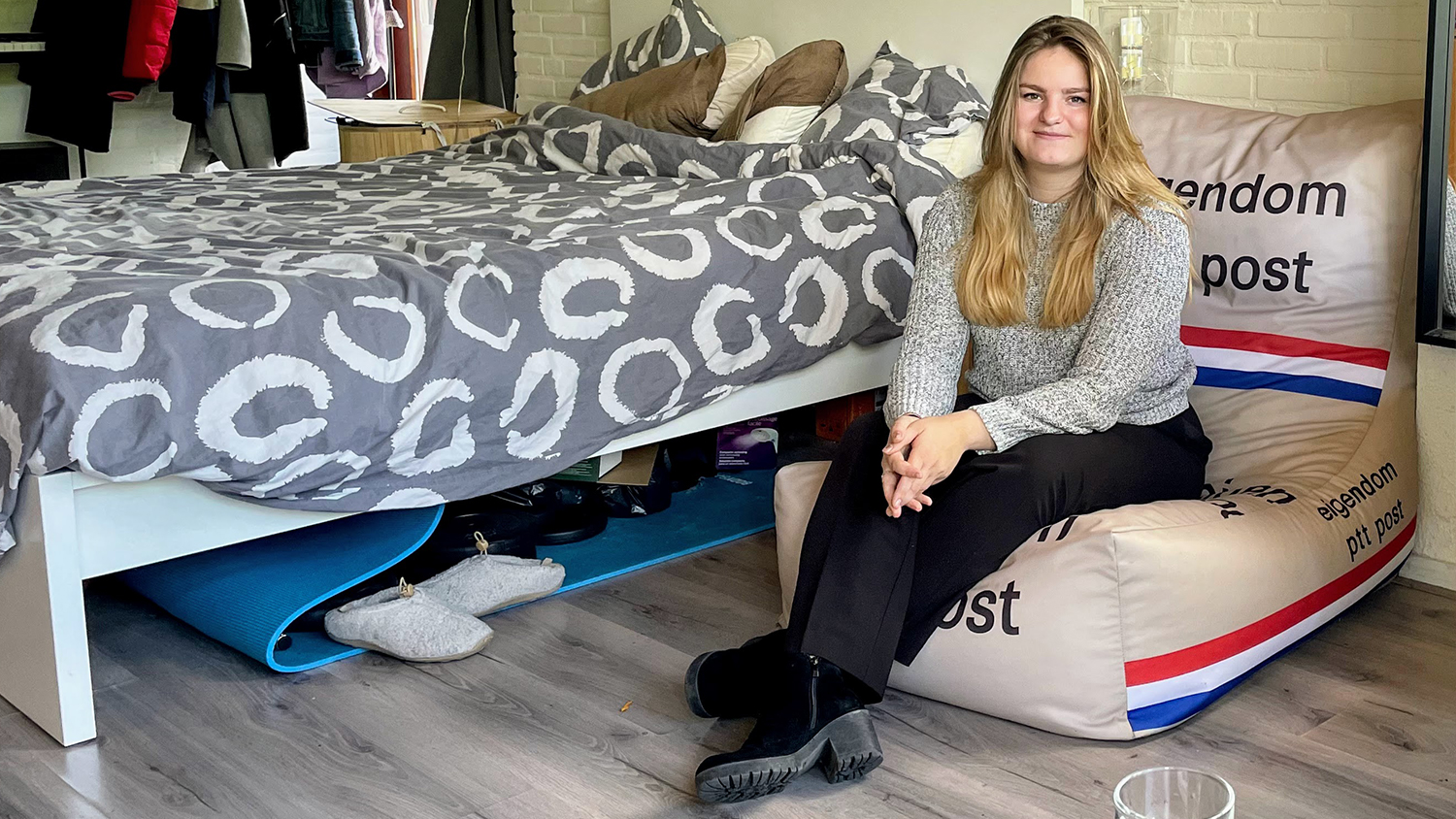 There's only one way to enter the house on the third floor of student complex De Sterren: through the iron staircase outside. Moving is quite a challenge here, and grandma also has problems visiting. However, Annemarijn Oudejans thinks that the large, light room with a view of the leafy trees compensates. The brand new city council member, representing the party Student & Starter, has been living for three years in the former provincial house and considers herself fortunate. "During the first half-year of my studies, I still lived in Zoetermeer with my parents. Afterwards, I lived in my cousin's house in Rotterdam for a while. When I joined the University Council, I was able to find a permanent place in Utrecht. I was lucky, because finding a room in Utrecht is way too hard."
The University Council were Annemarijn's first step into politics. However, things were not self-evident. "Political engagement is not something I grew up with at home", she says, "but, since I study Sociology, I deal a lot with politics, policy and advice. When you are analysing society, you see what goes wrong in areas like housing, inequality of opportunity, and culture. I like researching that, but I also want to do something about it. And, to do that, you have to get involved with politics."
The step from the University Council to the municipal council was readily made. Faster than she initially thought, though. "The first time I met two city council members, I thought, 'gosh, they are young'. I was surprised by that. I thought it would be very cool to get into municipal politics, but I assumed you had to be around much longer, and be much older. I didn't really see many opportunities to get in, but that turned out to be quite different", says Annemarijn.
One of the "youngsters" in question was Eva Oosters, also from Student & Starter, now an alderman. She convinced Annemarijn to apply. "I had a lot of ideas, most of them related to the cultural field. When walking around the city, I often thought 'this can be done differently'. Or I saw an artist's initiative and wondered why we weren't doing this more often", she says. "Marvelling in your own city. Giving people the freedom to make and organise diverse forms of art. Stimulating alternative night culture or cultural breeding places like the Berlijnplein. That's what I want to work for."
Annemarijn takes her experience in the University Council with her in her work as municipal council member. Still, she must admit that it takes some time to get used to it. "As a council member, you are expected to have an opinion on everything. You are the one who defends a viewpoint in the council. That's not always easy with ten portfolios and three neighbourhoods to keep in touch with. I am still figuring out what works best. Luckily, everyone is willing to help. Newcomers get help on how to deal with unpleasant situations, for example. The threshold for approaching other councillors is, therefore, low. In the end, we are all just people", she smiles.
In the corner of the room are a piano, a guitar and a ukulele. The band with which she used to play doesn't exist anymore. Working for the city council and pursuing a Master's simply doesn't allow fot that. Annemarijn doesn't mind the fact that she has less time for student life. "A party from time to time is still possible and I try to keep my weekends free", she parries. Moreover, she is disciplined. Every morning the alarm goes off at 8.00. That includes the Ascension weekend. This afternoon, she has a Zoom meeting with DAS Eindhoven (short for The Ambitious Student of Eindhoven, Ed.). Afterwards, she is going to exercise and get some work done. "But that's okay", she says, "I enjoy doing it all."